During our stay at McLeod Ganj, many of our friends came visiting and for almost a week, all the rooms in Anandam were completely occupied by Malayalis that it felt more like our homeland. But by the end of March, everyone left except Archana and it was then we planned to visit the northernmost state of India, Jammu and return via Rajasthan, the largest state in India. So this is Himachal Pradesh – Chronicles V.3, the final version of my Himachal Chronicles series where I'll be briefing on how I spent the last 22 days of my vacation in and around Himachal.
3rd April, 2016
Went for a bike ride with Manil to Dharamshala in search of a laptop for him and while returning, visited the picturesque Himachal Pradesh Cricket Association Stadium. The ground is really small that even a single knock can result in a boundary.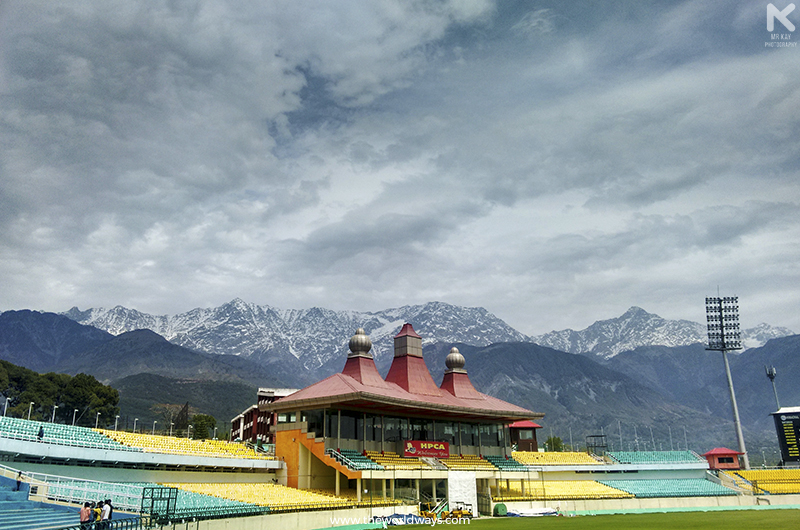 4th April, 2016
On our way to Amritsar, I realized that the distance to Jammu from Mcleod Ganj is the same as that of Amritsar. So just for the sake of touching the northernmost state considering that I hail from the southernmost state in India, I thought of heading there. Archana also joined me and our plan included visiting Jaipur as well as the famous Dargah at Ajmer.
Without having much to do in Jammu, we visited the Bagh-E-Bahu Park and roamed around a few other places before boarding our train to Ajmer.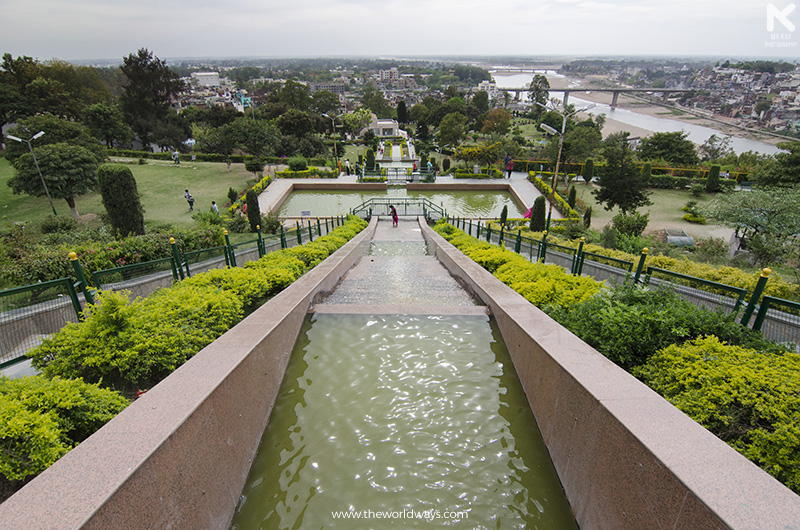 6th April, 2016
Breaking our initial plan of heading to Ajmer directly from Jammu, we got down at Jaipur on a whim and checked into Zostel. From there, we took an Uber to Jaipur Railway Station.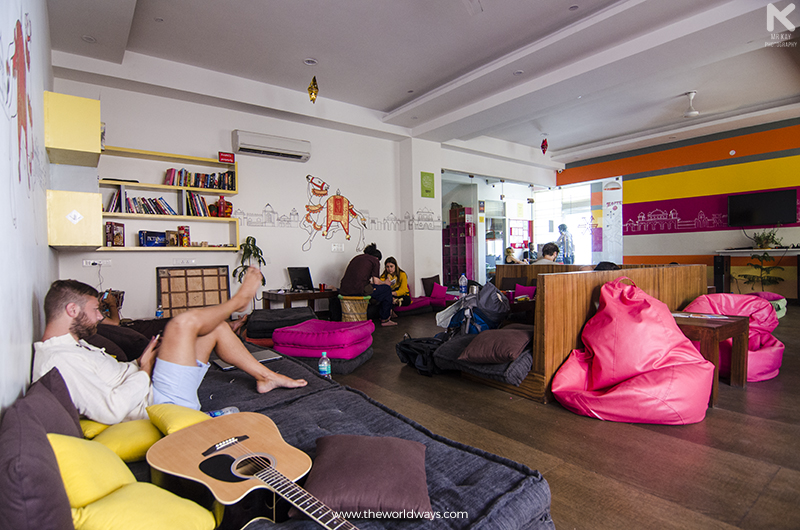 We got in and checked whether there's any delay in the train which we were supposed to board. Post that, upon an inquiry to a security, I came to know that the ticket counter is outside the station's main premises. We walked towards the exit, where, we were stopped by a security staff for not having platform tickets. We both were like – We're already on the platform!?
We thought that the ticket counter falls after the main entrance – at least that's how we had seen it till date. Archana explained this, but he asked for our ID and insisted on paying a fine of Rs. 650/-. We told that we're short of money, but he kept on insisting and told that we'll be taken to jail if we fail to pay. With no other options left, I let Archana wait at the station master's office and went to ATM. By then, he came to know that our train is about to leave and hence, he took Archana to the counter and bought tickets without having her to wait in the queue. I got back, paid the fine, and ran to board the train which had already started moving. After moving for quite a bit, the train was stopped for a bunch of people to board. We then saw the security staff coming searching for us. Seeing Archana, he approached our coach and returned the ID cards which we forgot to retrieve in the hurriedness!
Moral of the story: Get at least platform tickets before stepping into the station premises at Jaipur. Also, as Archana said, Jaipur railway station is weird.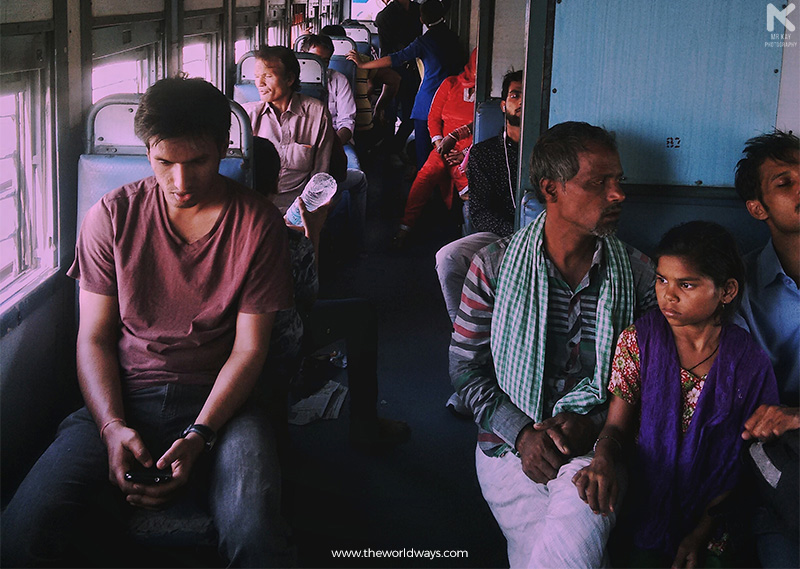 Although the streets were really crowded with people approaching us for rooms, contrary to what we thought (especially, Archana), the milieu inside the Dargah was really calm and peaceful. But due to time constraints, we could only spend a small amount of time there.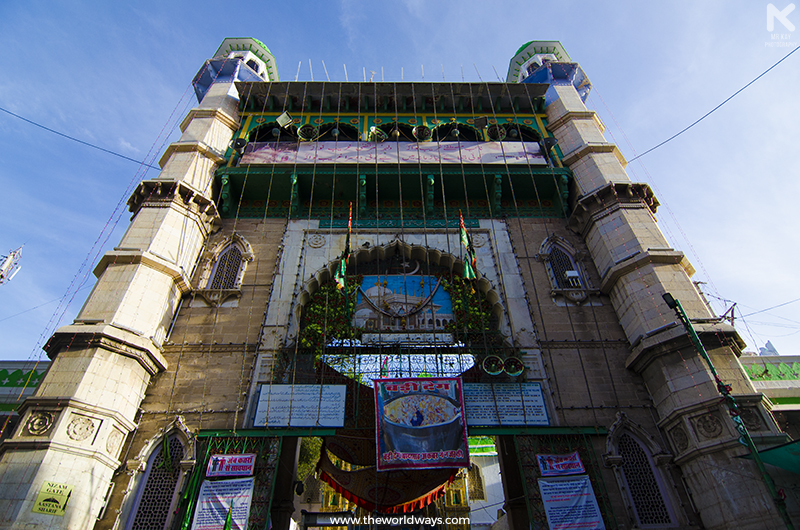 7th April, 2016
The next day, we traversed mostly by foot to visit the main attractions of Jaipur.
In short, Jaipur is beauty in every turn. With the identical, or rather, symmetrical buildings standing adjacent to each other with name boards written in black and white, Jaipur is a place that should obviously be in your travel bucket-list.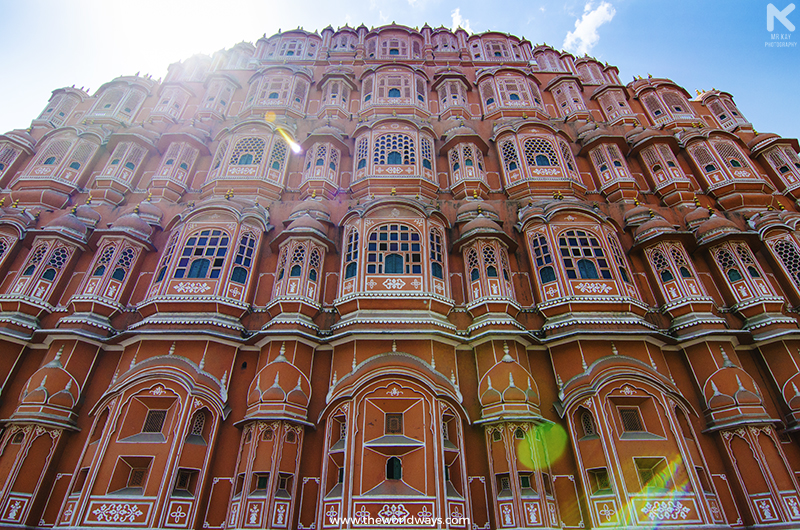 Outside the city premises of Jaipur stands the majestic Nahargarh Fort with a spectacular view of Jaipur. Also, this by far, is the best Fort I've been to. Public transport is not at an option and cabs will charge between 400-500 rupees to ply up and down the hill where the Fort is situated. Alternatively, I think one can also climb up the hill through a pathway comprising of steps to reach the Fort.
Go there, for the view is breathtaking. Go there, for the artworks and architecture are marvelous. And go there, if you're in Jaipur.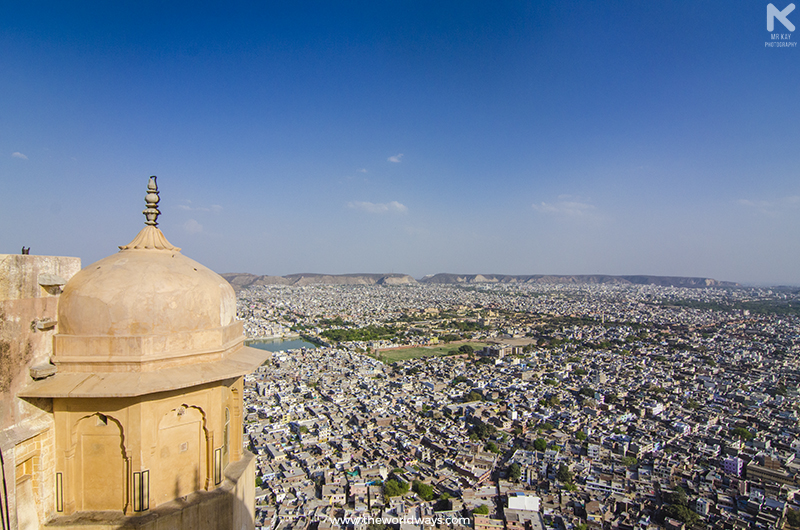 Due to an emergency, Archana had to leave earlier than expected. This made me really sad since I'm left alone all of a sudden and have to spend the next couple of days alone at the home-stay. But then, Dada, our host, asked me to join for a Delhi trip with him.
13th April, 2016
Jama Masjid, originally known as Masjid-i-Jahan-Numa, is one of the largest mosques in India. While Jama Masjid denotes Friday Mosque, Masjid-i-Jahan-Numa means mosque commanding view of the world. With more than 5000 workers in charge, back during the period of 1644 to 1656, it cost one million rupees for Shah Jahan to build this place of worship in red sandstone and white marble. The mosque can accommodate 25,000 devotees at a time and has 3 entrances. Surviving two attacks, one in 2006 and the other in 2010, Jama Masjid is situated in Central Delhi, opposite to the famous Red Fort.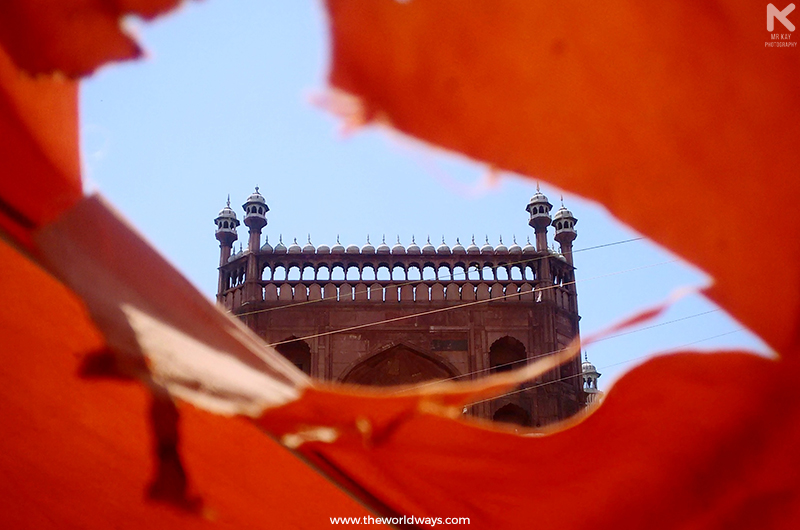 14th April, 2016
We planned to visit Taj Mahal by taking the Gatimaan Express, the fastest train in India, but as the tickets weren't available, we headed to Haridwar.
At Haridwar bus stand, we politely refused the offer from a cycle rickshaw wala who approached us with the usual 'kamare chaahiye?' and asked him to take us to Har ki Pauri instead. He pedaled us through many lanes and when we finally realized that he is taking us around to find a room, we got down and walked towards the ghat.
Due to budget constraints, our tries to find a room at the banks of Ganges went in vain. But soon, with the help of a broker, we managed to get a decently put room a few meters away from the ghat. The room's balcony gave a view (through many tangled wires and cables) of Har ki Pauri and the famous Ganges.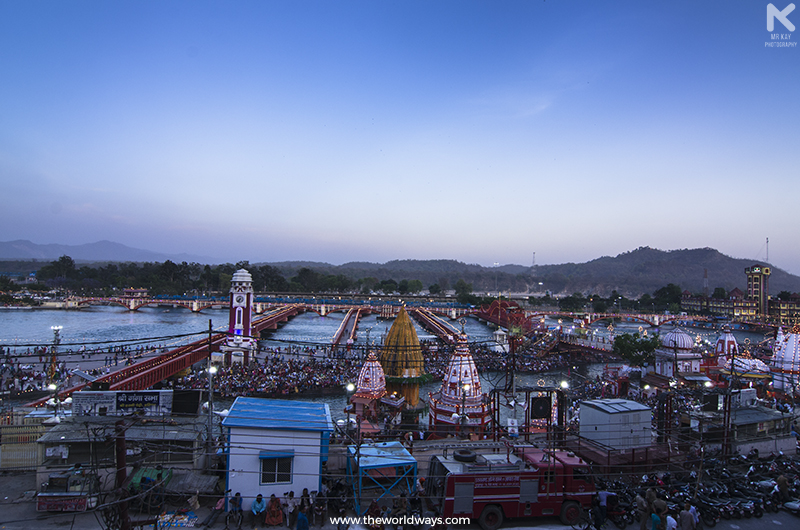 Haridwar, situated on the banks of river Ganges, is a place where you get immersed in a divine beauty. Visit Har ki Pauri in the evening for the famous Aarti and take a dip in the holy Ganges to purify yourself.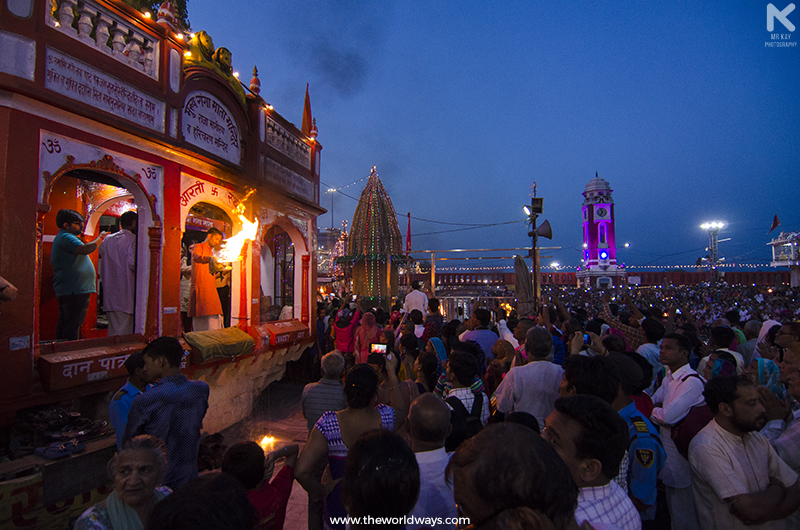 18th April, 2016
A day's road trip to Khajjiar and Dalhousie located in Chamba district of Himachal Pradesh.
Well, Khajjiar is beauty in a meadow. Nothing more, nothing less. Also, I found Dalhousie to be too commercialized and didn't like it at all.
19th April, 2016
The last and one of the best things I did during my Himachal trip – paragliding above the Dhauladhar Ranges at Bir-Billing.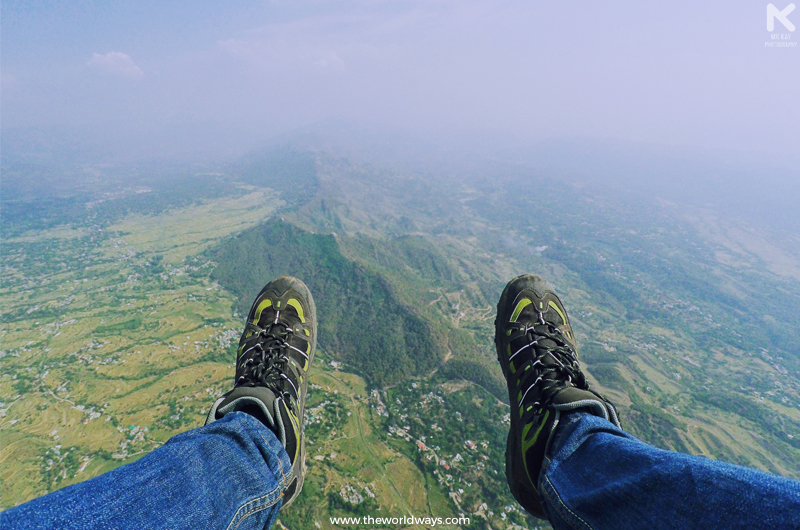 Also, to this pair of trekking shoes from Quechua, I owe a part of my expeditions in Himachal – for helping me to venture through some of the trickiest of trails, including the ones filled with 1-2 feet thick snow.
22nd April, 2016
52 days ago, when I set out to fulfill my two-year-old dream of going to Himachal Pradesh, it was a 30-day plan without a proper itinerary. But what happened was, after getting there, I fell for the mountains and extended my stay. Away from home, away from dear and near ones, away from work, it's been.
I was fortunate enough to visit 6 Indian states, namely New Delhi, Himachal Pradesh, Punjab, Jammu, Rajasthan, and Uttarakhand. During the course, I also passed through Karnataka, Haryana as well as Maharashtra.
For sure, this vacation, or rather break, had made me more confident in communicating with people as well as a better person in certain other ways. The people I met, the connections I made, the places I saw – all of them gave me insights.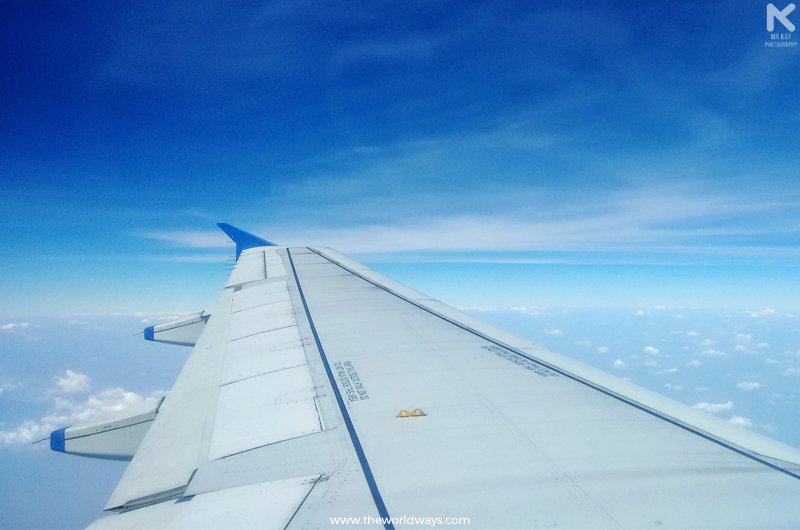 Now that I'm back from Mcleodganj, which was my home away from home for about 2 months, I realize, I've more to dream, more to strive.
(Visited 342 times, 1 visits today)